Click on thumbnail image to see full size picture.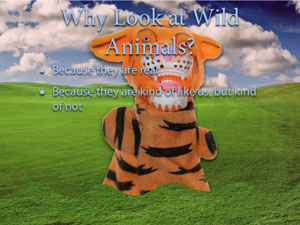 Video still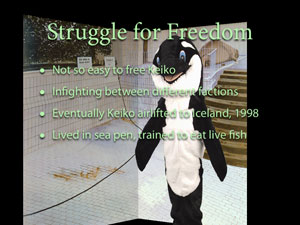 Video still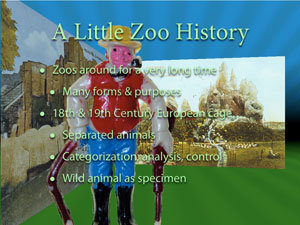 Video still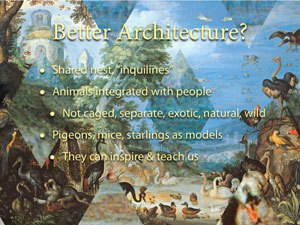 Video still
A History of the Cage
Slide Lecture Performance
2009
Buddies in Bad Times Theatre, Toronto, ON.
A History of the Cage is a performance, that uses zoo architecture as a lens to explore a wide variety of topics including nature, freedom, spectatorship, identity, and our complex relationships with animals. The interdisciplinary performance blurs the genres of PowerPoint, documentary film, and VJ culture, producing a unique synthesis of education, humour, and technology.
I examine the interrelated histories of animals and people beginning with the revolution in zoo architecture initiated by Carl Hagenbeck in Germany in the early 1900's. Hagenbeck pioneered the use of moats as a replacement for bars to contain animals, placing them in naturalistic settings rather than cages. Today virtually all zoos are built according to his environmental principles. The evolution of the cage as an architectural form sheds light on our changing relationships with animals.
I try to draw out connections between seemingly unrelated topics and to unsettle received notions about how we understand nature. Animals provide an excellent way to talk about people. Animals define the edge of what it means to be human. Examining how artificial environments for animals are created can help us understand the status of animals in human society.