Click on thumbnail image to see full size picture.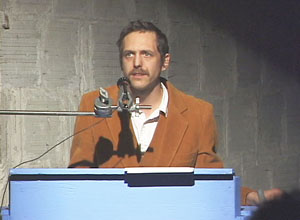 Delivering lecture work in progress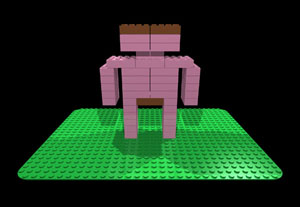 Image from lecture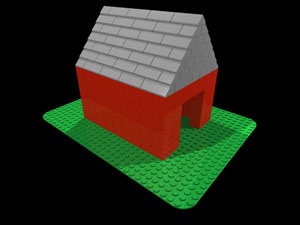 Image from lecture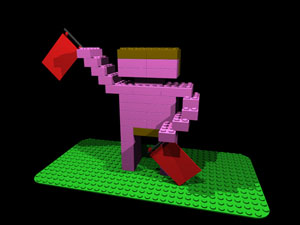 Image from lecture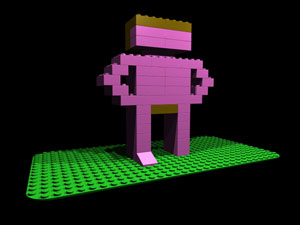 Image from lecture
Model Notes
Performance
April 4 and 5, 2003
On the Boards, Seattle, WA.
I delivered a slide lecture at On the Boards as part of their Northwest New Works Festival.
I created a slide lecture performance that explores the idea of "models", from fashion models, to the Copernican model, to model citizens, to the Domino theory, to Wild West shows, to the Marshall plan, to urban planning, to feng shui. The performance takes the form of a business presentation-I stand at a lectern and present PowerPoint slides while speaking about models. However, the content chafes against the form of the lecture, producing a simultaneously philosophic and humorous interdisciplinary performance.
I expand the term "model" to its limit, embracing architecture, toys, politics, information systems, and biology. From this chaos two themes emerge: modeling as a system of power relations, and modeling as a form of play and creation. I ground these themes in a mixture of silly and profound illustrations. For example, I discuss the fact that workers can create their own models of the workplace focused on social relations, not production; and how false teeth and Little Italy both model reality by removing unneeded parts (false teeth do away with nerves and cavities, while Little Italy removes climate and government.) I challenge people to see hidden connections by interweaving disparate themes under the rubric of "models".
The performance takes its formal vocabulary from my experience speaking at computer conferences. I address the audience directly, use examples, and summarize my ideas using bulleted text slides. The straightforward delivery stands in contrast to the wide-ranging and fanciful content. An animated image track runs parallels to the text slides depicting computer-generated figures engaging in simple interactions. The images evoke modeling intuitively and visually, in contrast to the lecture and text slides, which address the theme logically and linguistically.